Keynote Speakers
Alain Bernard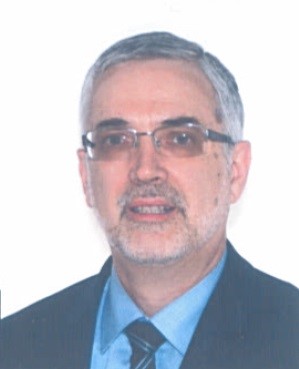 Topic: Design for AM: key issues and future trends
Alain Bernard, 57, graduated in 82, PhD in 89, was associate-Professor, from 90 to 96 in Centrale Paris. From Sept. 96 to Oct. 01, he was Professor in CRAN, Nancy I, in the "Integrated Design and Manufacturing" team. Since 0ct. 01, he has been Professor at Centrale Nantes and Dean for Research from 07 to 12. He is researcher in IRCCyN laboratory (UMR CNRS 6597) in the "Systems Engineering –Products-Performances-Perceptions" team. His research topics are KM, PLM, information system modeling, interoperability, enterprise modeling, systems performance assessment, virtual engineering, additive manufacturing. He supervised 30 PhD students. He published more than 250 papers in refereed international journals, books and conferences. He is vice-President of AFPR (French Association on Rapid prototyping and Additive Manufacturing), vice-chairman of WG5.1 of IFIP (Global Product Development for the whole product lifecycle) and member of CIRP Council.
Cees de Bont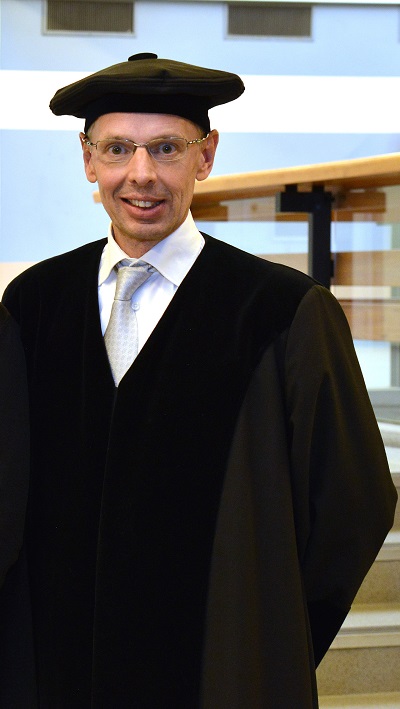 Topic: Igniting social innovation, a design perspective from Hong Kong
Cees de Bont is the Dean of the School of Design at The Hong Kong Polytechnic University (PolyU) and Swire Chair Professor of Design. Prior to his appointment at PolyU, he was the Dean of the Faculty of Industrial Design Engineering at the Delft University of Technology in the Netherlands. In the PolyU School of Design, he introduced the master program: International Design and Business Management and the executive master program: Innovation Leadership. His research interests include: design education, consumer behavior, innovation adoption, design methods and networked innovation. He published papers in the 'Journal of Product Innovation Management, Design Studies', 'Journal of Retailing', 'Journal of Economic Psychology', 'International Journal of Cultural and Creative Industries' and 'Journal of Design, Business & Society'. Professor de Bont founded the Creative Industry Scientific Program on product-service systems (CRISP) and chaired the Dutch Innovation Centre for Electric Road Transport (D-incert). He is the Chairman of the Management Committee of the Design Institute for Social Innovation (DISI) at PolyU and a member of the Board of Directors of the Hong Kong Design Center and of PMQ, a creative design hub for design talents.
Chua Chee Kai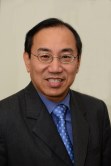 Topic: Sustainable Smart Manufacturing: state of the art of 4D printing
Chua Chee Kai is a Professor of the School of Mechanical & Aerospace Engineering and Executive Director of the Singapore Centre for 3D Printing, in Nanyang Technological University, Singapore. Dr Chua has extensive teaching and consulting experience in 3D Printing (3DP). His experiences include advising 3DP start-ups, researching on tissue engineering using 3DP and conducting more than 50 3DP courses for many companies since 1990. For his research work, he has won many academic prizes and his publications have been cited over 5,700 times and he has an H-index of 36, based on Science Citation Index.
Gideon N. Levy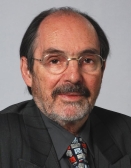 Topic: Recent Disruptive Advances in Additive Manufacturing- on the way to Industrial Acceptance
Prof. D.Sc. M.Sc. Gideon N. Levy is a long-term Fellow of the CIRP The International Academy for Production Engineering. He graduated in the IIT – Technion, Israel Institute of Technology -(cum laude) in Mechanical Engineering, control engineering and manufacturing technologies. In 1997, Prof. Dr. Levy was a pioneer on Learning Factory for Additive Manufacturing. In 2008, he was the first to win the SME Rapid Technologies & AM Industry Achievement Award. His career comprises simultaneous Industrial and Academic tracks, mainly in advance R&D in the Mechanical / Electronic / Manufacturing world with leading Swiss machinery industries and academia institutions. Prof. Levy specialized in Manufacturing technologies, primarily Electro Physical & Chemical Processes (e.g. EDM ECM, AM, Laser etc.), and served as originator and head of the iRPD Institute for Rapid Product Development, which merged in 2008 with Inspire AG a Technology Transfer unit at the ETH Zurich. Prof. Levy was appointed Professor at the University of Applied Sciences St. Gallen. Prof Dr. Levy holds over 30 Patents and published over 200 scientific and technical publications. He holds numerous awards for his contributions to the AM field, such as the International Solid Freeform Fabrication Symposium FAME award, the VRAP Conference Career Award and the AMUG "Dinosaur" Awards. He was listed in the TCT list of Top 25 Most Influential People in RPD&M. He was responsible for the development of the most used SLS PA-12 materials family and the market introduction of the DuraForm™, DuraForm™ Flex, DuraForm™ HST, CastForm™ and other SLS materials as well as system upgrades (Stable Temp™). Currently he is active at TTA Technology Turn Around in consulting major players in industry education and research on AM.
José Pedro Sousa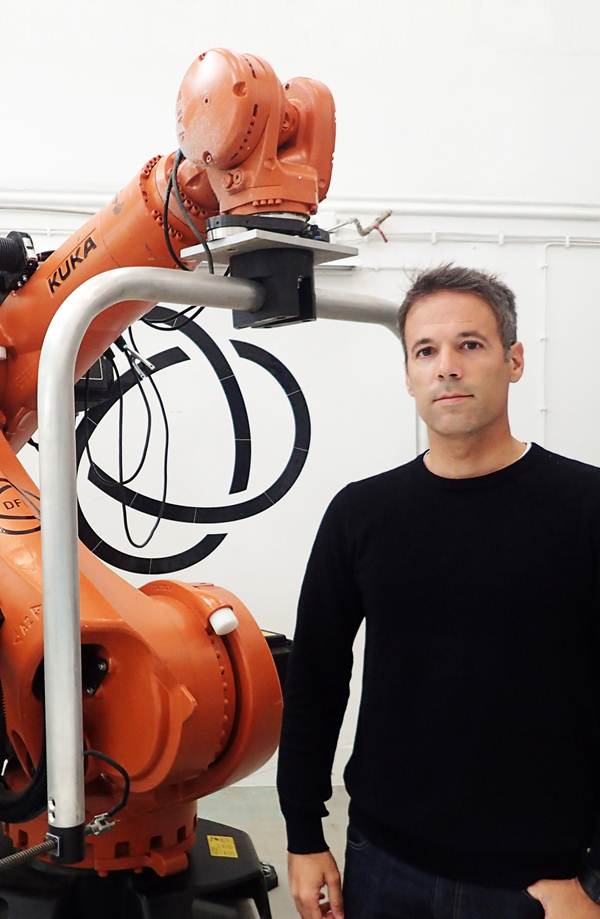 Topic: Material Innovation through Robotic Manufacturing. The DFL experience.
José Pedro Sousa (Porto, 1976) is an Assistant Professor at FAUP (University of Porto), where he founded and directs the DFL, Digital Fabrication Lab. He holds a PhD degree in Architecture from IST-UTL (Technical University of Lisbon), a Master in Genetic Architecture from ESARQ- UIC (International University of Catalonia) and a Licenciatura in Architecture from FAUP. He was also a Special student on Design and Computation at MIT (Massachusetts Institute of Technology, USA) and a Visiting Scholar in Architecture at the UPenn (University of Pennsylvania, USA). Merging the realms of teaching, research and design practice, his activity has explored the new conceptual and material opportunities emerging from the use of computational design and digital fabrication technologies, with a special focus in robotic technologies and traditional materials like cork. He was awarded with the 2005 FEIDAD Award (1st) and the 2009 Young Research Award of the UTL, among other distinctions.
Marizilda dos Santos Menezes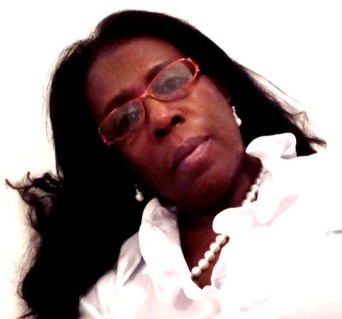 Topic: FASHION DESIGN AND SUSTAINABILITY: ACADEMIC RESEARCH WAYS - BRAZILIAN CASES
PhD in Urban Environmental Structures at University of São Paulo Paulo University (Brazil). Master in the Built Environment Technology at University of São Paulo (Brazil); Specialization in Environnement Design at Ecole des Beaux Arts et Arts Appliqués Nancy (France); degree in Batiment - Ecole Des Beaux Arts Et Arts Appliqués of Nancy (France); Undergraduate in Design from Fundação Armando Penteado Undergraduate Degree in Design and Fine Arts from the Faculty of Fine Arts of São Paulo (Brazil). Coordinator or Post-graduate Program in Design at Universidade Estadual Paulista - UNESP – Brazil (2004-2007 and 2010-2012). Presentely, Professor at Postgraduate Design UNESP Program and Publisher of Education Graphic Journal (Brazil). Leader of Space and Form Languages Research Group and of LEMODE –Design Media and Objects Studies Lab. Expert in design, with emphasis in fashion design, graphic expression, product design, design methodology, african culture and african-Brazilian design.
Paul Mativenga

Topic: Resource Efficiency in a Circular Economy
Paul completed a PhD in Manufacturing Engineering after an MSc in Advanced Manufacturing Systems and Technology from the University of Liverpool in the United Kingdom (UK). Based at The University of Manchester in the UK, he currently holds a Chair in Multi-scale & Sustainable Manufacturing and is Vice Dean for the Faculty of Engineering and Physical Sciences responsible for Social Responsibility and Environmental Sustainability. He is also a Distinguished Visiting Professor at the University of Johannesburg, South Africa. He has published more than 120 peer reviewed scientific papers. Paul is excited about developing engineering science solutions to the major challenges of resource efficiency and industrial sustainability. His research team focuses on innovative manufacturing and recycling technologies and resource efficiency. Paul is a Member of the International Academy of Production Engineering, College International pour la Recherche en Productique (CIRP). The CIRP was founded in 1951 with the aim to address scientifically, through international co-operation, issues related to modern production science and technology.
Theo Salet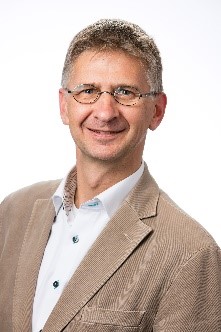 Topic: Concrete printing – promising but not self-evident
Theo Salet is a full Professor in the Department of the Build Environment, Eindhoven University of Technology (TU/e) and visiting Professor at the Singapore Centre of 3D Printing (SC3DP) at Nanyang Technological University (NTU). He combines this positions with a partnership at the consulting engineering firm Witteveen+Bos. During his professional carrier he worked on the design of underground buildings and large scale prefabricated tunnels and bridges like the North South metro line in Amsterdam, the Oresund link between Denmark and Sweden and the Confederation bridge in Canada. He is a member of the board of the Dutch Concrete Association and the chairman of Stufib, the Dutch Society of FIB. His main topic of research is 3D printing of concrete structures, including innovative design, materials testing and numerical modelling of both print process and hardened printed components. He studied structural engineering and obtained his Doctorate of Philosophy from Eindhoven University of Technology, The Netherlands.